The beekeeping scales is a device allowing the user to track important parameters of the hive and its surroundings in a selected time interval and to compare changes during the day, weeks, months or years. In addition to measuring the weight, the device also measures the temperature inside the hive and ambient temperature and humidity.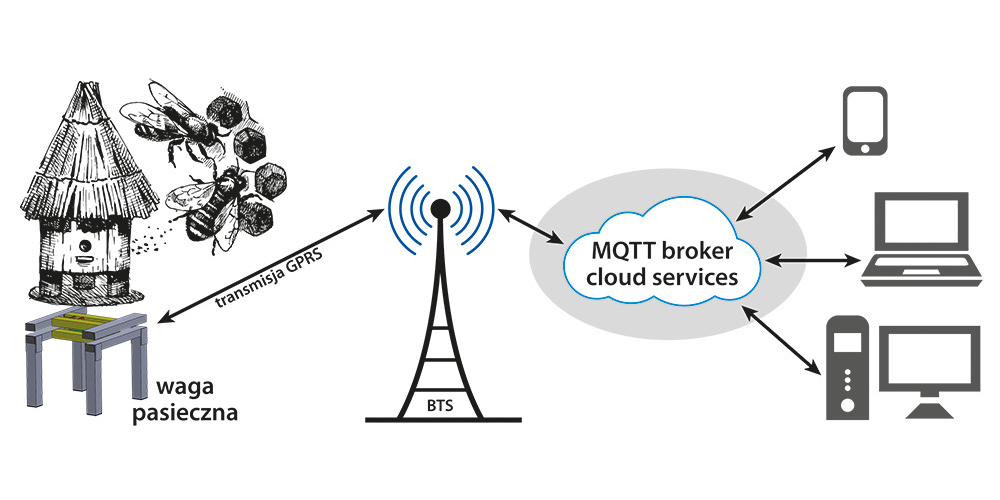 Data is sent using GPRS technology. Changes in weight and temperature are presented on the website on an individual account. The user can use it from a computer or other device with Internet access. Properly interpreted measurement results and the relations between them allow the beekeeper to monitor the status of the bee family and access to the hive's benefit without having to leave the house and open the hive. We also offer an additional service consisting of analyzing weight readings and sending automatic reports via SMS.
Basic features
Data transmission via GPRS, necessary range of mobile telephony.
SIM card with an annual subscription in the price of the weight.
Individual account on the server for collecting data, presenting them on the chart and in the table.
Optionally, reports on daily increments, as well as on the occurrence of alarm states by SMS to a selected mobile phone number.
Technical specifications
Measurements
weight up to 200kg (accuracy 100g)
temperature inside the hive
temperature and humidity outside the hive
Alarms
Yes (SMS notifications sent by the server)
Communication
wireless (GSM - GPRS) / 4 times a day
Power supply
6 R14 batteries (operating time approx. 3 months)
Dimensions (height x width x length)
100 x 450 x 500mm (height without legs)
Material
powder coated aluminum profile
ule.ats.pl service
It allows you to collect data from scales, presentations of readings on a chart or table, define email or SMS notifications.
Available at: ule.ats.pl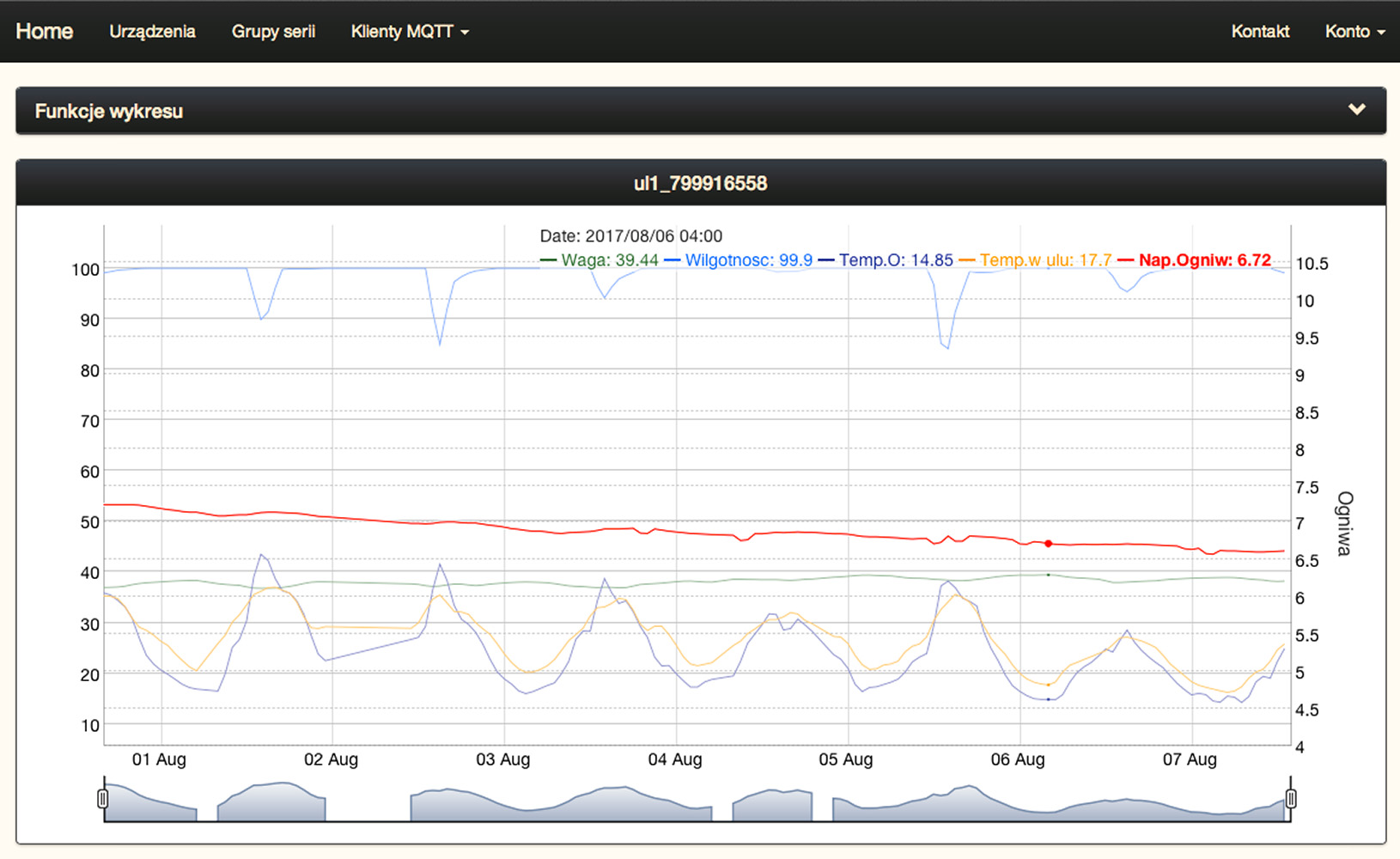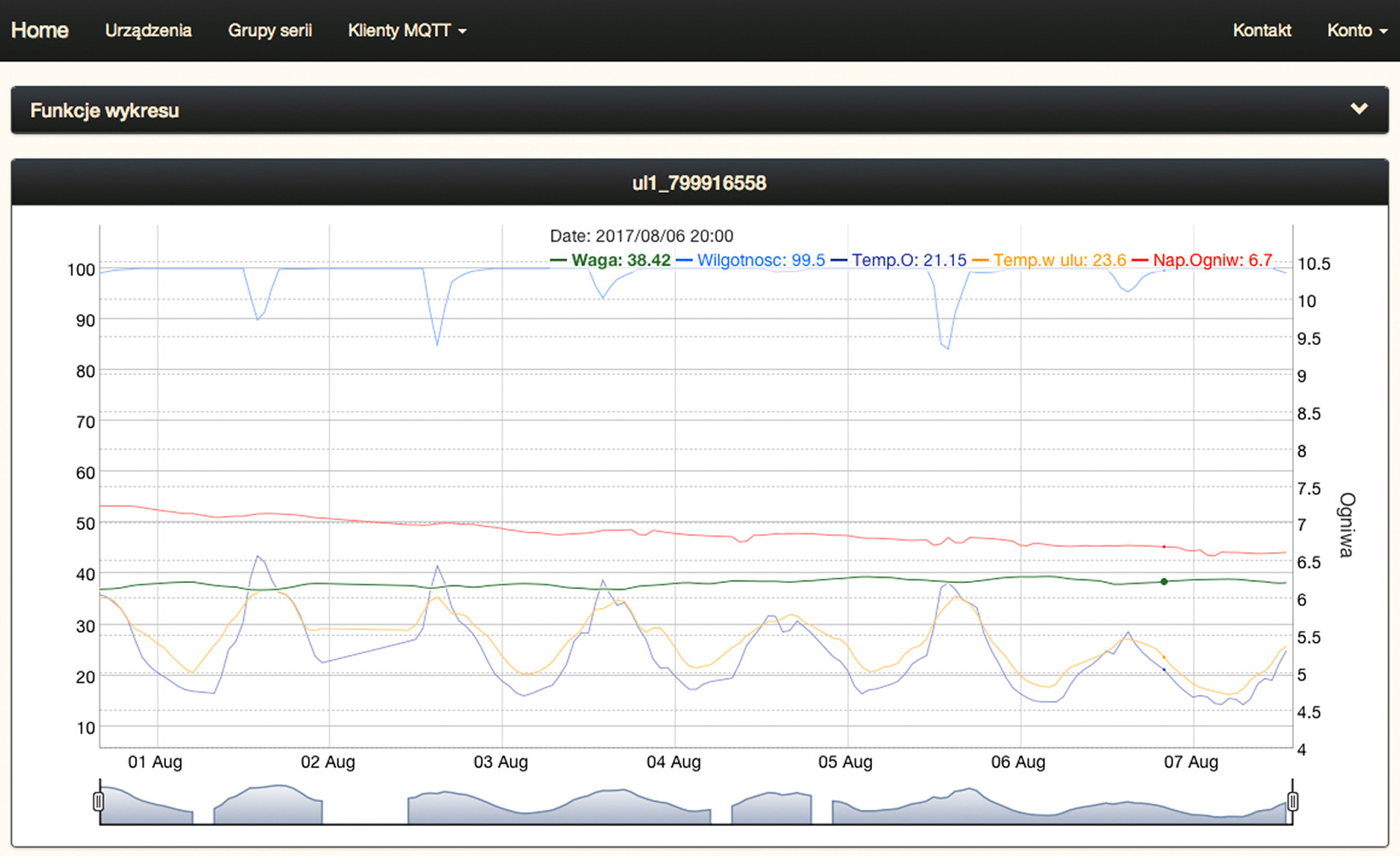 Additional information, like sim or battery installation, can be found
here
.